Under the leadership of Conrad and Carolyn Jobst, JOBST® grew into the world's leading manufacturer of compression stockings. The tradition of excellence created by the Jobst family continues to this day.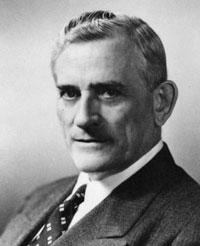 JOBST History
Conrad Jobst founded JOBST in 1950 in Toledo, Ohio. Born in Germany, Conrad was both a mechanical engineer and inventor. He applied his varied expertise and personal experience to the development of custom gradient compression garments, which relieve the symptoms of venous insufficiency. About the same time VARITEX - the predecessor of JOBST in Europe - became established in Germany and began cooperation with professionals in phlebology and lymphology.
After Conrad's death in 1957, his wife, Carolyn Jobst, successfully grew the business. Under her leadership, JOBST® expanded the product lines to include Ready-to-Wear vascular garments, consumer support stockings, plastic and reconstructive surgery garments, and anti-embolism stockings. Sales extended to virtually every continent as the JOBST reputation for quality grew.
JOBST Compression Institute Continues the Tradition of Excellence
JCI is proud to be part of the tradition started by Conrad and Carolyn Jobst many years ago. To learn more about how we continue to be an industry leader in manufacturing gradient compression garments, please call us at 800-537-1063.
More than 80 million Americans are living with vein disease.